GRANADO POLYACRYLONITRILE TECHNOLOGY INSTITUTE (IGTPAN)
is a private research institution, constituted under the Brazilian law of September 29th 2016, maintained with resources donated by its Founder and President, Nilton Pereira Alves Granado and also by partner companies.
The name of the Institute is a tribute to Benedito Granado Pereira,the founder's grandfather, born in a family of entrepreneurs and pioneers in the pharmaceutical and chemical field in Brazil, who had until 1978, a pharmacy with a pharmaceutical manufacturing laboratory in Consolação, Minas Gerais.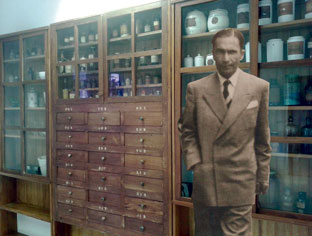 Benedito Granado Pereira (1954)
The first descendants of the Granado Family came to Brazil in the second half of the 19th century, coming from Escalhao (Portugal), settling in Rio de Janeiro and southern Minas Gerais, where they founded pharmaceutical establishments, such as "Casa Granado" by José Antonio Coxito Granado on Rua Direita, in the city of Rio de Janeiro. Casa Granado was the first Brazilian laboratory to produce pharmaceutical products on an industrial scale and cultivate medicinal plants for use in the production of its herbal medicines. In the "Casa Granado" laboratories, the 1st Edition of the Brazilian Pharmacopoeia was also written, entirely produced by researcher Rodolpho Albino, as technical director.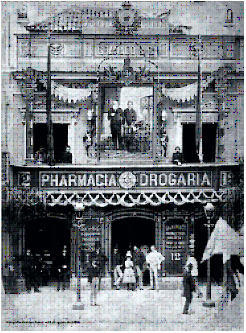 Tribute to D. Pedro II made by "Pharmacia and Drugstore Granado" on 08/22/1888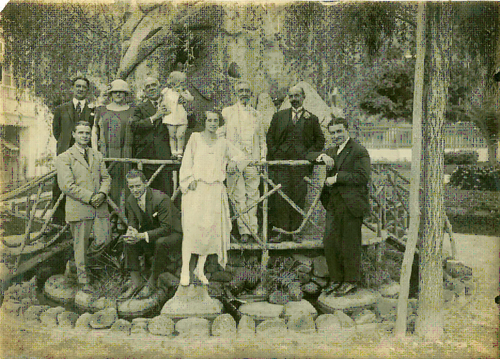 José AntonioCoxito Granado ( center in White clothes) founderof "Casa Granado" (1922)
IGTPAN´S logo originated from the family name in Spanish Granada (pomegranate), which means "pomegranate" and appears in the center of the family's coat of arms.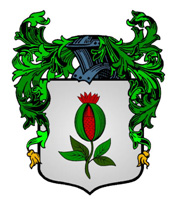 Granado's family coat of arms
The six-pointed star that appears in the Institute's logo represents the pomegranate flower and the green leaves are associated with the focus in "environmental sustainability" of the technologies to be researched and developed with Polyacrylonitrile.