CARBON FIBER MARKET
Home > Carbon Fiber Market
The production of PAN fibers for this market segment is relatively small when compared to the textile market, but its value added is quite high because of the special mechanical properties of the carbon fiber obtained mainly for use in aeronautics and aerospace.
Approximately 90% of the world's carbon fiber production uses PAN fibers as a precursor, the rest being produced with other raw materials such as tar and rayon. The current production of carbon fiber is 65,000 tons per year which represents a production of PAN precursor fiber in the order of 130,000 tons per year, considering that the carbon yield of this fiber is approximately 50%.
This market is growing, mainly with the expansion of new applications in the automotive, oil and gas and power generation areas.
Most of the world's production is located in Asia (40%), followed by Europe (37%) and North America (21%), Japan's biggest producer, Toray, accounting for approximately 36% World.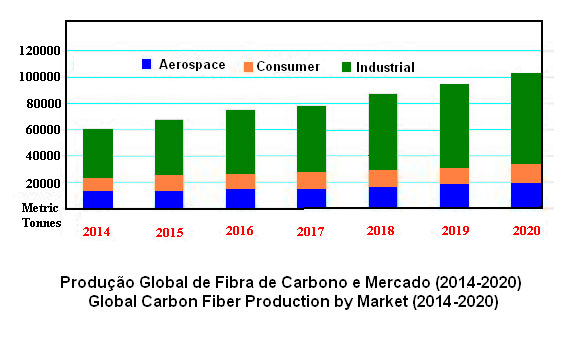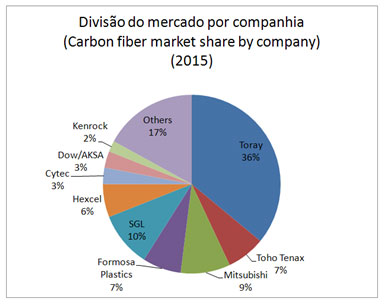 Flowchart of the Carbon Fiber Production Process